Illustrations by Shannon Mack
We were lucky enough to chat with illustrator Shannon Mack from Rochester, Michigan to discuss her versatile artistic skill set. In our interview below, Shannon describes how she's driven to add color and intrigue to daily life, while channeling her creative energy and complex thoughts into a variety of stunning graphics.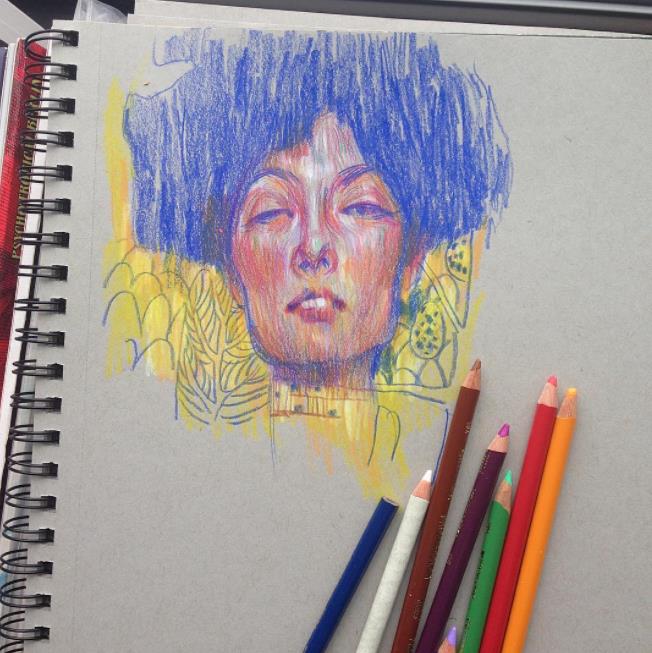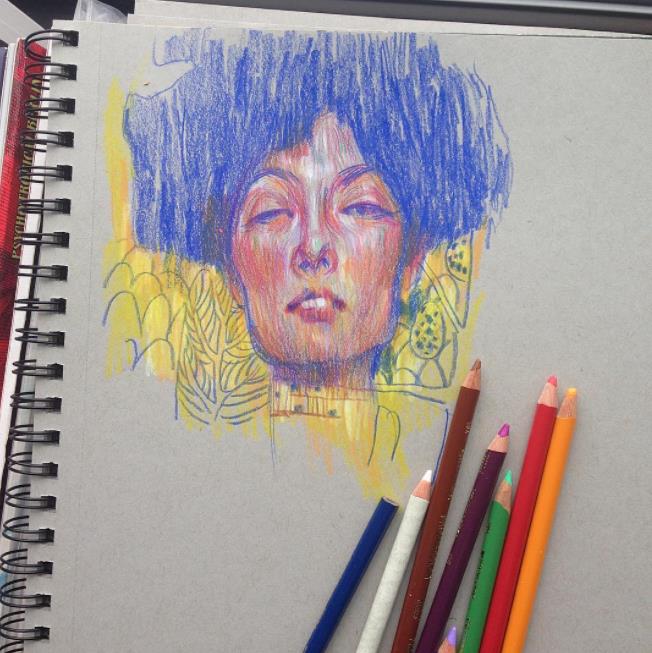 What is your favorite medium to work in? Do you prefer either painting or sketching more so than the other, or does it depend on the piece?
This is a hard one to answer because I like to use the description of mixed media for a lot of what I do. So in a way, it's collaging many materials and mediums together (gold leaf, tissue paper, wax, oil pastel, ink, etc). I don't really like to be pinned down to one medium. However, I've been really into colored pencils lately because they are immediately available to use with no prep or clean up and I can still achieve a certain randomness with them. I love painting so much when I have an entire day to sit with my paint and canvas. There's nothing worse than feeling rushed when painting. It feels very personal, and like a beast of it's own. It can be freeing and mediative, so I like to have a large chunk of time to explore with it. In a way, I like to use almost every medium as if it were paint or part of a painting.
As an artist and illustrator, do you find that there is any major drawback to the fact that a lot of graphic design work is being created digitally nowadays?
I guess the only drawback would be that it would be more difficult to get work for someone that only works traditionally. With the way that things are moving, digital work can be really fun and amazing, but it might be unwise to work exclusively digitally. The way that I see it, traditional mediums inform digital mediums, so I think it's healthy to have a good balance of both. A beautiful oil painting or a small spontaneous drawing will never go out of style though.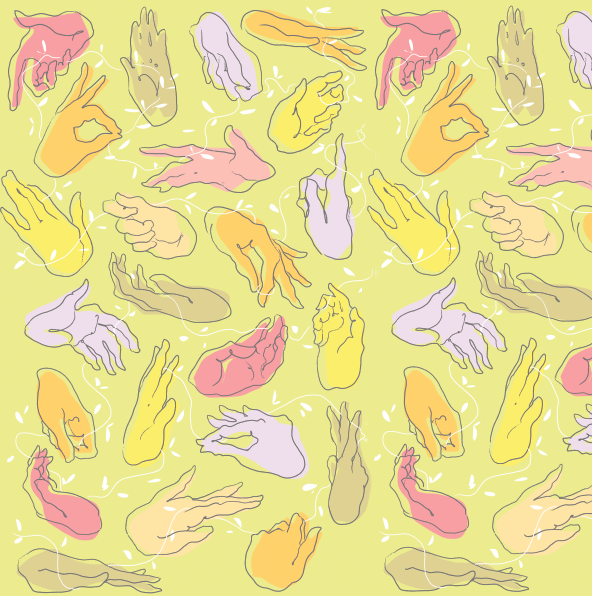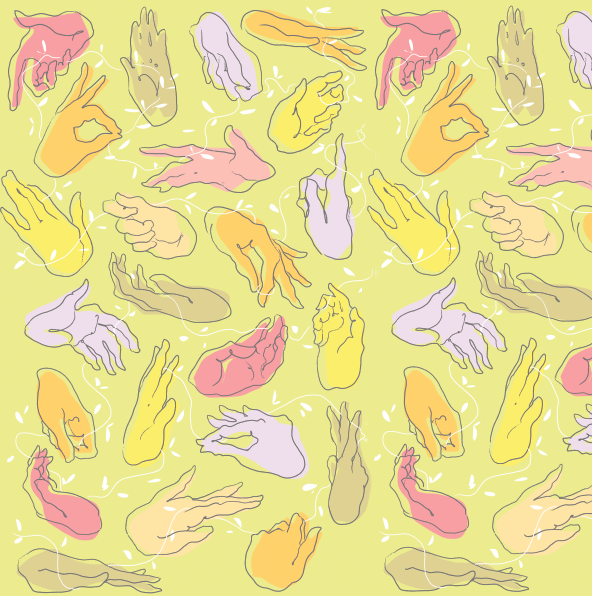 What are the pros and cons of being hired to create a piece for a client, versus creating something you want to on your own?
By the inherent nature of creating something for someone else, usually comes the need to please. At the end of a project, I want the client to be blown away, or feel as though the end product is better than what was asked for. This is not at all how I think when I'm creating my own work - it comes from a much more organic place. I try to get as much creative freedom as I can when doing work for clients, but there are definitely clients that make that much more difficult. It can make creativity feel more like a "use" rather than something that is vast and changing. But, if it's a fun project, it's a fun project! Also, you get paid! Personal work is obviously the best, and sometimes being really in-tune with personal work can seemingly bring in good client work too.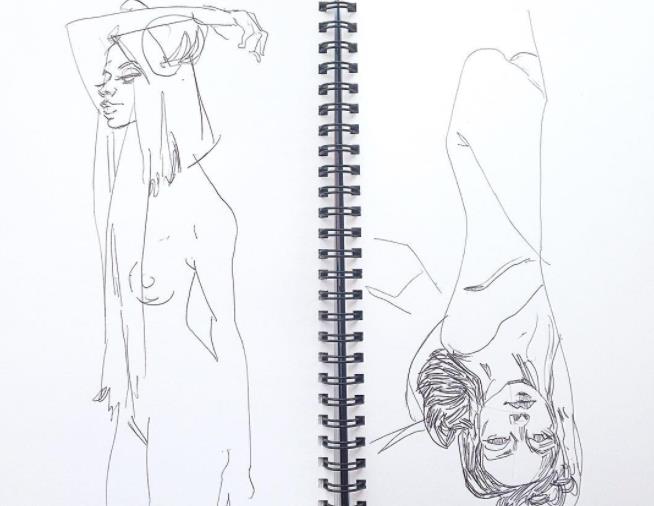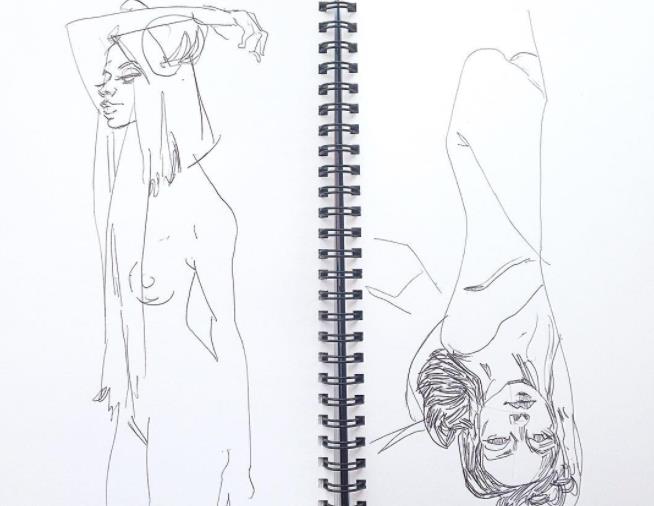 Where do you pull inspiration from when crafting a piece drawn from your imagination? Your style is very distinct and affecting across all of your pieces, do you find yourself trying to keep certain aspects similar between pieces, or do you always want to experiment when making something new?
This is another difficult question to answer because it's something that is ever-changing. I have a deep desire to keep experimenting in everything that I create because that's what makes it so magical. That being said, I do think it's important for me to build on certain mediums and visuals. This can create a rift within me sometimes, but it ultimately comes out as some sort of melting pot of experimentation and building on what I already know. As far as inspiration goes, I will always be inspired by the human body. I think it's so beautiful and mysterious, and in its rawest state relates to all forms in nature. It will never stop drawing me in and giving me endless ambition to create.
If you had to describe your artistic aesthetic in a few sentences to someone unfamiliar with your work, what would you tell them? What do you feel is the most important thing you're trying to achieve as an artist?
I would describe it as figurative, calming, and emotive using subtle colors and layers. On occasion, wild color and an air of mystery or humor!
To really answer this question, I'm not going to pretend that I have an exact plan as an artist and what I want to achieve. To answer it vaguely, it would be to "get to the heart of it." I would like to create work that makes me feel like I didn't even know that I could create what I created. I know this is really vague, but I don't like to think of art as finite. I want to keep learning as I go and I'm hoping everything that I try, study and imagine will blend together in a way that fulfills me and makes others feel good too. Kind of a lofty goal. After all, art is uncontrollable! Just like life.
And finally, who are some of your favorite artists, both famous and yet to be discovered by the mainstream?
Oh boy. My favorite part...there are honestly too many to name, but I'll try and name some of my biggest influences: Mark English (an amazingly prolific painter who is still experimenting in his late 80s), George Pratt, Moby (his music takes me places), Gustave Kilmt, Egon Schiele, Toulouse-Lautrec, Stina Persson, Rene Gruau, Victo Ngai, Tadahiro Uesugi, Tuna Bora, Bernie Fuchs, James Jean, and Sterling Hundley.
Not as well known: Pedro Covo, Damian Goidich, and Cristi Lopez. To name a few.....there are so. many.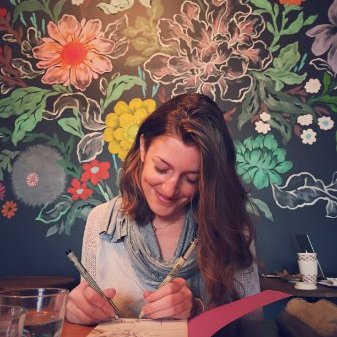 Shannon Mack is an illustrator from Rochester, Michigan with an eye for design. Bringing ideas to life gets her pretty excited. She strives to go beyond the obvious and loves the challenge of translating complex thoughts and ideas into simple illustrations and graphics.