Drawing Animals
Alexander Landerman is a visual artist who examines the relationships between humans and animals. Utilizing charcoal, ink, and letterpress, his work explores the diminishing connection between society and nature. We're thrilled to showcase a selection of his art in this feature.
Artist Statement
By anthropomorphizing animals and placing them in vulnerable or human-like positions, I encourage a connection between viewers and subject. Through suspending the subject in moments of tension, I subtly push feelings of discomfort, apathy, aggression, or fear on the viewer. Encouraging them to question the level of understanding possessed by animals and their potential role in society.
As our society progresses so does our relationship with animals. Due to industrialization, factory farming, and massive monocultures, our connections with animals, natural environments, and food sources have diminished. My interest lies in the roles played by animals, which are increasingly overlooked and mistreated. My intent is to encourage a reconnection between people and animals and foster a sense of social responsibility.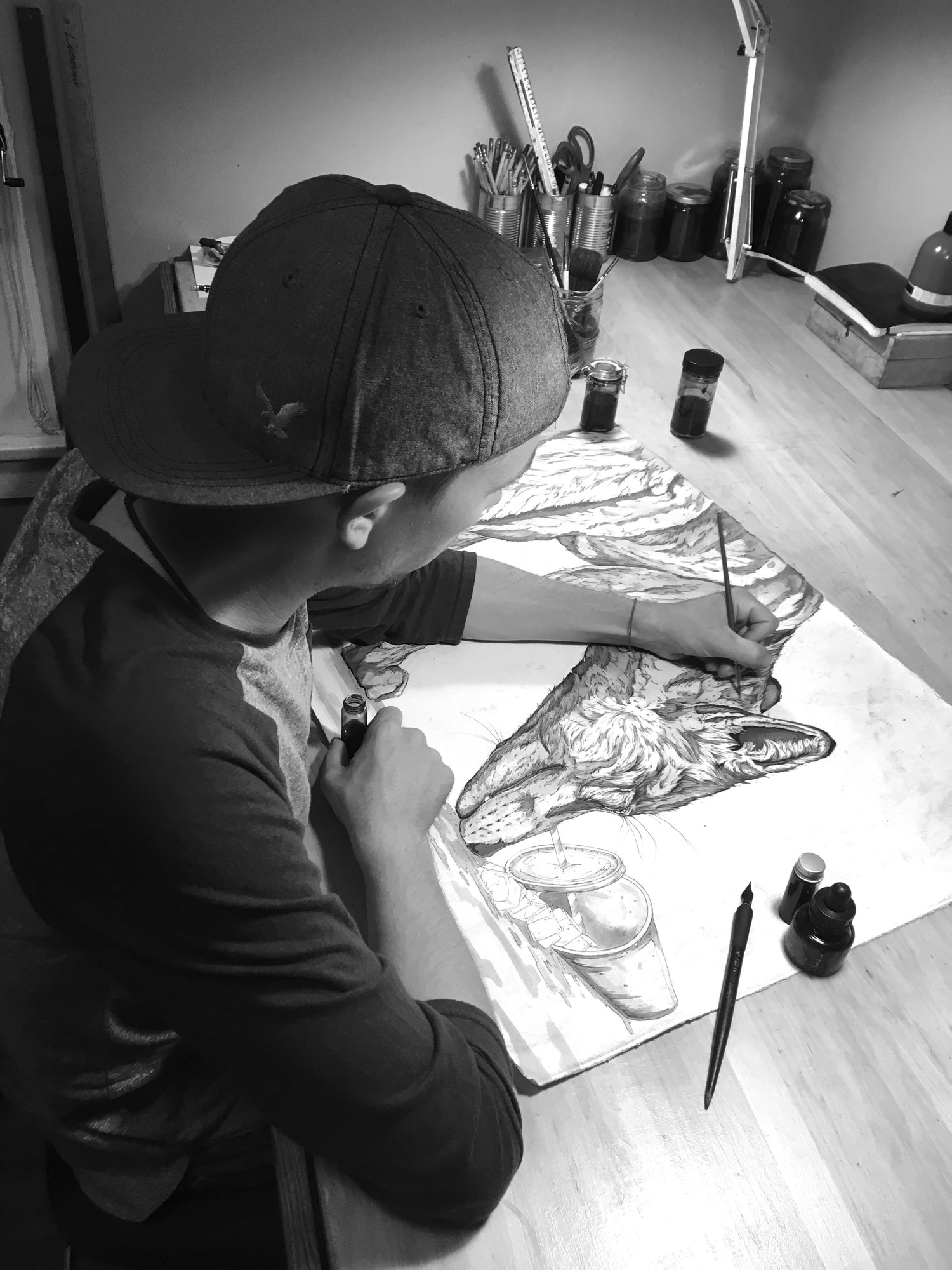 Alexander Landerman completed his Bachelor of Fine Arts in 2-Dimensional Art at the University of Wisconsin – Stevens Point, where he also minored in art history. His work has been exhibited throughout the United States and internationally. He is currently furthering his material education working towards his Master of Fine Art in Printmaking at Indiana University in Bloomington, Indiana.