Our second PRINT issue
Spring/Summer 2018
published on May 22nd 2018
Hike through the Italian Alps with nature photographer Austin Chernich as he reveals the astounding beauty of The Dolomites' jagged façades
Alexander Rigby takes us down under as he explores the sun-drenched beaches and architectural wonders of Sydney, Australia
World | The Spaces Between
Avid world traveler Anna Groman recounts her six-month adventure in South America as she visits spots in Chile and Argentina, while also journeying into Patagonia
Art | Sculpting an Identity
Artist Robert Stutler shares his techniques and processes involved in the fine craft of creating portrait sculptures with striking human-likenesses
Writing | The Blind Painter
New York City writer A.W. Felsher spins a memorable piece of fiction about a man whose world undergoes a startling transformation in this short story
Photography | Searching for Something
In our interview with Scandinavian photographer Louise Whitehouse, we learn what inspires her imagery, while showcasing her gorgeous snapshots
A personal essay by Gladys Arias that chronicles how being a child of divorced parents can affect your outlook on life, love, and loss
Design | Snapshot Modernism
Wandering the streets of Palm Springs and Los Angeles, Michael A. Bullock captures the best of Southern California's architecture in his well-balanced photographs
Society | Pilgrimage to Tragedy
Channing Kaiser tackles the horrendous effects of gun violence in America in this poignant essay about how our society struggles to adapt to this continuous onslaught
Gladys Arias was born in New York City, grew up in Texas, and now calls Pennsylvania home. She received her BS from the University of Pittsburgh and her MPA from New York University. She loves traveling, yoga Sundays, and rewatching The Office.
A.W. Felsher is a New York City based fiction writer. He is now completing his literary debut novel.
Alexander Rigby is the author of three novels, with a fourth in the works. An avid outdoorsman, he's trying to visit as many national parks as possible.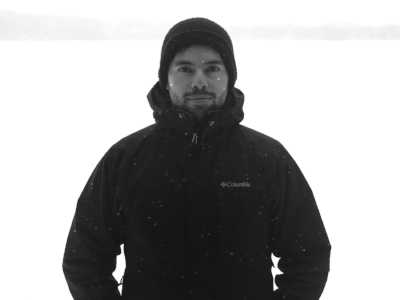 See where in the world Issue 02 takes us by exploring the map below: