Two Years of World Travels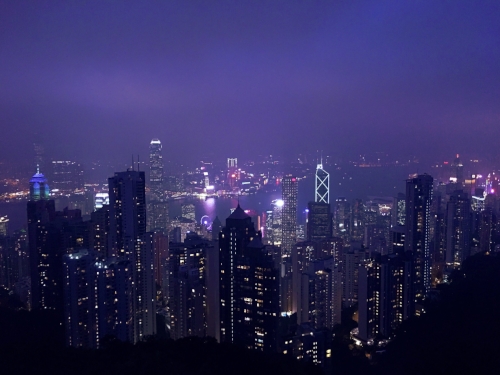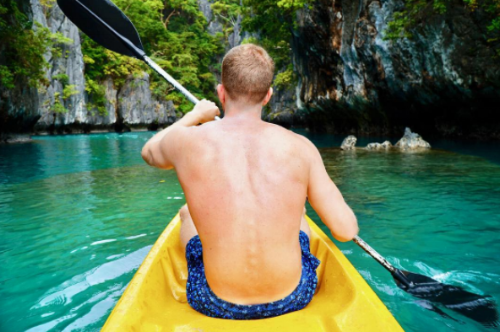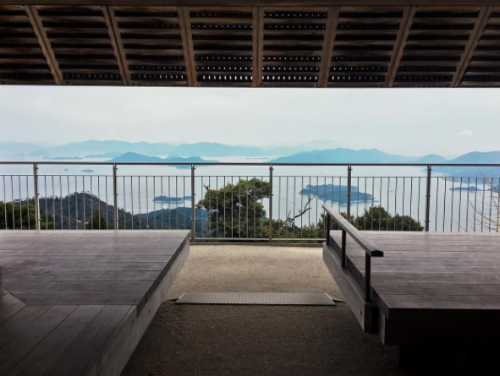 Last year, Miguel Oliva Márquez and his partner Enrique Álex Garde Rojas left home behind and embarked on a trip around the world together, with no plans to return until at least two years have passed. Since their journey began in early September they have traveled to Japan, Hong Kong, the Philippines, Thailand, Malaysia, Singapore, and Australia. We chatted with Miguel about his travels and asked him about where he and Enrique are headed next.
What made you decide to travel around the world for two years? Was there a catalyst that sparked the decision, or had you been planning it for a while?
I've been dreaming of freelancing and traveling around the world for years now. I remember telling my mentor about it when I was working in Munich, around 5 years ago. He recommended I build up my skills for a while to gain a certain level of confidence before I headed out, so that's what I did.
In early 2016 I made the decision to do it: I was getting tired of working in the same corporate environment, and my partner—who lived in a different country at the time—was also struggling to find inspiration at work. We both knew that we wanted to live together and break away from our current lives, so we decided to set off after the summer. We gave ourselves three months to plan the initial locations for the trip before heading out.
Since you are constantly moving from one location to the next, do you ever feel displaced? Do you find yourself longing for home or a more consistent routine?
Traveling is such a rewarding experience, you get to see all these new places, meet so many different people and eat food you've never heard of. But long-time traveling can also be very hard, which I've discovered during this trip. After a long time in Asia, we noticed we were longing for Western cuisine, Spanish food, something that tastes like home. It isn't a topic people talk about, you won't see "This place is gorgeous but I kinda miss home" posts on Instagram, but it is something to account for while long-term traveling. Our way to deal with it is to take some time to slow everything down once in a while. Being constantly on the road—sometimes never even unpacking—can be very stressful and when I feel like I just want a more structured routine, I take a day off from sightseeing, cook something that makes me happy, and spend the day in a chilled way, maybe even calling home to catch up with family and friends. During these times I also like to look at pictures of the places we've been, because I am traveling to build those memories and at the end of the day, it makes it all worth while.
Above is a video of Miguel and Enrique crossing The Shimanami Kaido from Enrique's Youtube Channel. Non-Spanish speakers can turn on English subtitles to enjoy the gorgeous video and check out many of the other videos on Enrique's page.
What have been some of the most memorable moments on your journey so far?
There have been many highlights during our trip and the best ones have often been the unexpected: from encountering huge sea turtles while snorkeling in Panglao (the Philippines), to being absolutely terrified at what looked like a wolf through thick mist while hiking Mt. Fuji (it turned out to be just a ram.) But one specific memory that I hold dear is waking up very early in a small Japanese city called Imabari, putting on cycling gear and then biking across seven islands and the six breathtaking bridges (The Shimanami Kaido) that connect them with Enrique, while we were dressed up as dinosaurs, because why not? I stopped just before one of those massive, beautifully engineered white Japanese bridges, dressed up as a dinosaur and Enrique said to me: "We could be in an office right now, but we are here instead." I felt so happy that day.
If you could recommend one place you've seen to a fellow traveler, what would it be?
That would definitely be the Philippines as the country had so much more to offer than we expected. There are beautiful green mountains like Osmeña Peak, excursions you can go on like canyoneering in the mountains to Kawasan Falls through the purest water you've ever seen, volcanic islands like Camiguin, gorgeous beaches in Panglao, and amazing snorkeling in . . . well, pretty much everywhere. If you ever make it here, you have to visit El Nido in Palawan, which is the place that inspired the film Avatar. I can't even describe how stunning it is. Top that off with incredibly nice people who speak English well and you suddenly have a trip full of great experiences.
Have you found that traveling with your partner all over the world in foreign countries has strengthened your relationship? How do you two work together as a team while traveling?
When we started this trip I was a little worried that spending twenty-four hours a day together would be too much for our relationship, after living in different countries for four out of the past five years. On this trip we go to the same places together, meet the same people, and in the more remote locations, sometimes days go by where Enrique is the only person I speak to. But every destination we go to is a new experience for both of us. We are living this trip together and we don't really have much time to be bored. I think that helps a lot because we are both interested in new experiences and have been enjoying every second of it. There have been a couple of bumps on the way though, but knowing that you'll have to catch a twelve hour bus together somehow brings me to stop, breathe, and realize that no argument over "you ate my last yogurt" is worth the uncomfortable time ahead. On the other hand we've learned a lot from each other and made so many inside jokes that have evolved into other jokes to the point that our conversations wouldn't make much sense if someone else overheard them, so I think that's a sign of our strong connection.
Where are you headed next? And what country or destination are you most looking forward to in the future?
We are currently exploring New Zealand, and the natural scenery here is fantastic! We will travel next to one of the Pacific islands. I'm really looking forward to visiting the countries in Latin America, as I've heard great stories about Costa Rica and Venezuela. Since I'm Spanish I'll be able to listen to stories from the locals, which I'm really excited about.
And finally, can you offer any advice to someone who may want to travel around the world for an extended period of time, but might not have the financial means to do so?
There are many ways to tackle a trip like this: whether you work remotely, you find short jobs along the way, or you just simply work a lot and save up as much as you can and then begin your adventure. Knowing your destination isn't as important as knowing how you'll survive away from home. Once you have that figured out, the next thing is being flexible, and booking your transportation at the best time. Try to eat local, it's usually cheaper and better (and you'll have great anecdotes about that southern Thai curry that knocked you out for two days, true story). Remember that you are traveling for a long time, so leave the rush at home: spend time in places, meet the people, and make spontaneous plans, as they're sure to be some of the best memories you'll make.
Miguel Oliva Márquez is a software designer from Seville, Spain. He recently quit his day job at Microsoft to go on a journey around the world, diving into each new culture and sharing his experiences along the way.