Interior Spotlight: North Seattle Cafés
So many of the places we spend our time in are extraordinarily uninspiring rooms; offices with rows of generic furniture, buildings that haven't been updated in decades, boring white walls begging for a personality. Humans spend roughly 90% of their days indoors, yet very few of these spaces stand out in any special way.
Whether you're looking for a place to read a book, catch up with an old friend, or harvest new ideas, you deserve a space that enhances that experience—whatever it may be. While scouting northern Seattle for a place to do these things, I've run across a number of coffee shops and restaurants that fit the bill. Each space is welcoming and has a distinct identity where one is able to adapt the location to their experience, while also seeming to follow a few general design principals.
Preserve & Gather
There's an accent. A gold, hand-stenciled wall grabs your attention just as much as the bronze text embedded into the floor. Both are rarely seen and their application begins to define the space through visuals that create an atmosphere. In the "age of the image" where the ability to capture a moment in time is as easy as pressing a button on our phones, it seems like creating a unique design is becoming increasingly difficult. Often the most inspiring spaces are the ones that designers are able to generate with a fresh, original approach on how to decorate it.
Broadcast Coffee
They're flexible. Some of my favorite places to go allow you to interpret the space for a range of activities: such as incorporating large tables where a big group can gather as well as areas set up for smaller more intimate settings. Since coffee shops and restaurants are housing a variety of experiences, designs have to be universal enough for many to gravitate toward, yet versatile enough to be able to function for an individual.
La Marzocco Cafe
It's gotta be lit. In Seattle, we get a lot of amazing diffused natural light that is taken advantage of in many spaces. The places I'm most drawn toward feature so many windows that it often feels like you're outside. However, since this is not always a practical choice, a well-designed and well-placed light will do. Antique and industrial style lighting fixtures are making a comeback as seen with the sconces on the classic white subway tile above.
Tallulah's
The atmosphere provides something welcoming. In some spaces this is because of the furniture used, a specific material selection, or a combination of techniques that resemble an idyllic home. I immediately fell in love with Tallulah's because it incorporates all of these techniques in one way or another. Mid-century chairs are paired with sleek concrete floors and warm wooden walls that are covered in a collage of oil paintings that evoke a certain sense of nostalgia.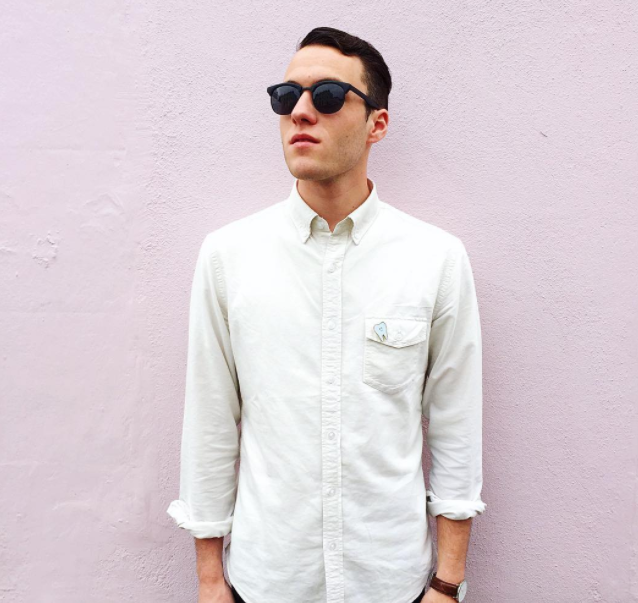 Dillon Webster is a Seattle-based architect moonlighting as a design journalist. When he's not at work you can usually find him running around on the search for colorful walls with a coffee in hand.